Where To Explore in Kingston Jamaica
Discover Jamaica's Capital City
Kingston is Jamaica's capital city, and one of the Caribbean's most enchanting destinations. There's something for everyone here; immerse yourself in the history and heritage of the Bob Marley Museum, experience the beauty of nature at Emancipation Park and Hope Gardens, cheer on Jamaica's football team at National Stadium or plan a relaxed day on the beach. Don't forget to visit Blue and John Crow Mountains National Park, a UNESCO World Heritage Site, while you're here as well. Need help deciding what to do and see? Just ask – our hotel staff will be happy to assist you.
Knutsford Court Hotel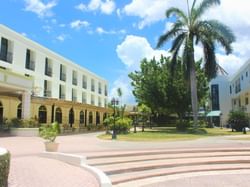 Located in the Half Way Tree area of the city, The Knutsford Court Hotel is unique in its ability to suit every type of traveler and budget, with accommodation and amenities for corporate visitors, groups, couples and families.
Emancipation Park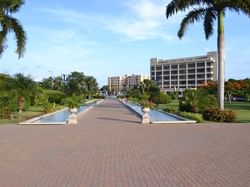 Nestled in the heart of urban New Kingston is one of Jamaica's greatest historical treasures, Emancipation Park. It is themed a "Tribute to Freedom" and lives up to its theme visually with an 11ft bronze sculpture, named Redemption Song.
Read more

opens in a new tab
Bob Marley Museum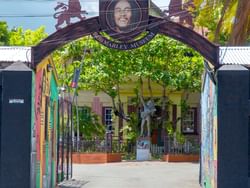 The museum is situated on the site of the legendary musician's home, which he purchased in 1975. This house, featuring 19th-century architecture, was Marley's home until his death in 1981. It was converted into a museum six years later by his wife, Mrs. Rita Marley. The main museum displays Marley's personal treasures.
Read more

opens in a new tab
Devon House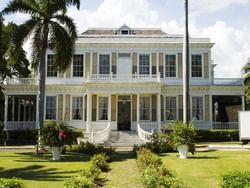 One of Jamaica's most celebrated historic landmarks, the Devon House Mansion is the architectural dream of Jamaica's first black millionaire, George Stiebel.
Read more

opens in a new tab
Hope Gardens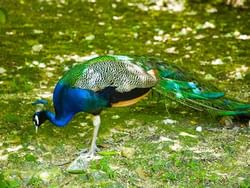 Hope Botanical Gardens, also known as the Royal Botanical Gardens, is a 200-acre park and gardens located in St Andrew, Jamaica.
Read more

opens in a new tab
Port Royal / Fort Charles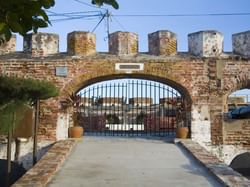 One of the oldest and most historic regions of the country, Port Royal has maintained much of its independence as well as its heritage. Once the enclave of pirates and other outlaws, there is still a strong seafaring tradition.
Read more

opens in a new tab
Peter Tosh Museum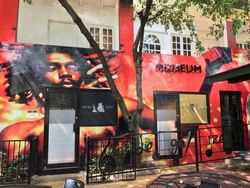 The Peter Tosh Museum officially opened to the public November 1, 2016. Born Winston Hubert McIntosh in the rural parish of Westmoreland, Jamaica, in 1944, he moved to the notorious slum of Trench Town (so named because it was built on the "trenches" that drained the sewage of nearby Kingston) at age 16.
Read more

opens in a new tab
Trench Town Culture Yard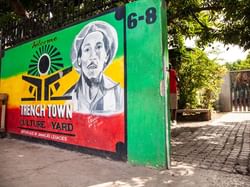 The Trench Town Culture Yard is located at 6 & 8 Lower First Street in Trench Town. It is one of the many houses which was built by the Central Housing Authority between 1940 & 1949. These houses were built on two hundred (200) acres of land which was known as Trench Pen. It was subdivided to facilitate a residential community to be called Trench Town. These government-owned houses were occupied by tenants paying twelve shillings per month shortly after they were occupied. These residences or government yards as they were later called were built from First to Seventh Streets, between Central and West Roads. These government yards provided running water, electricity and other facilities that were available at the time.
Read more

opens in a new tab
National Gallery of Jamaica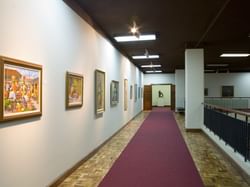 The National Gallery of Jamaica, in Kingston, Jamaica, is Jamaica's public art museum. It was established in 1974 and is located in the Kingston Mall, a commercial and cultural center on Kingston Harbour. The National Gallery of Jamaica also has a branch in Montego Bay, National Gallery West.
Read more

opens in a new tab
University of The West Indies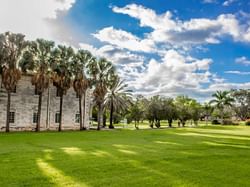 Jamaica is the founding campus of the unique, multi-part, multi-national University of the West Indies. The square mile site welcomed its first undergraduates – 33 medical students from across the West Indies or now, more often, the Caribbean – in October 1948. To medicine was added Natural Science in 1949, Arts in 1950 and, gradually, the full range of the modern university.
Read more

opens in a new tab
National Stadium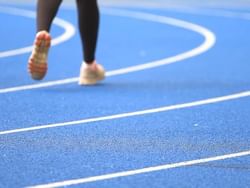 Independence Park is a sports and cultural complex in Kingston, Jamaica built for the 1966 British Empire and Commonwealth Games. It houses a variety of sports facilities. A statue of Bob Marley marks the entrance to the site. The main sports venue at the complex is the National Stadium.
Read more

opens in a new tab
University of Technology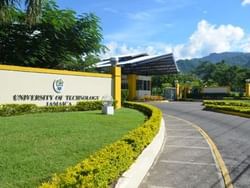 The University of Technology, Jamaica (UTech, Ja.), formerly the College of Arts, Science and Technology, is a public university in Jamaica.
Read more

opens in a new tab
Institute of Jamaica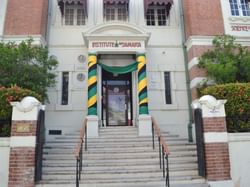 The Institute of Jamaica (IOJ), founded in 1879, is the country's most significant cultural, artistic and scientific organization: a patron and promoter of the arts in Jamaica, sponsoring exhibitions and awards. It is also the country's museums authority, as well as administering other national arts and cultural outlets including the National Gallery, the African Caribbean Institute of Jamaica, and the Jamaica Journal.
Read more

opens in a new tab
Sovereign Centre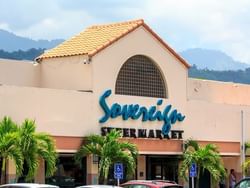 Loose Canon Tours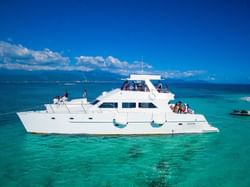 Weekly Party Cruises. The perfect way to celebrate your special occasion in style. We offer weekly party cruises & private yacht charters in Kingston
Read more

opens in a new tab